The Product Model™ Execute Framework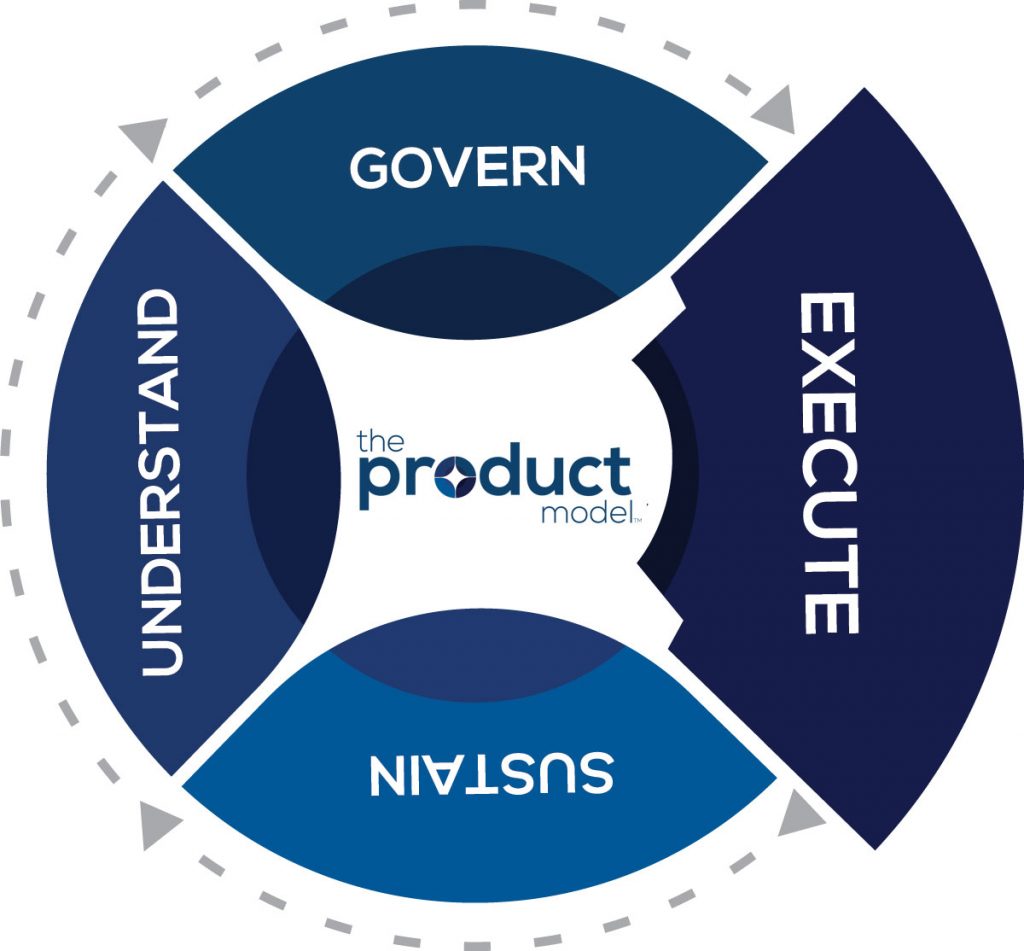 As you try to make sense of a path forward you will find a landscape full of models to help guide your transformation, however, only The Product Model™ by Maryville Consulting Group (MCG) blends 'the what' and 'the how' to seamlessly take your company from 'why' to launch. Through a 4-phased approach (Understand, Govern, Execute, Sustain), The Product Model™ provides a clear path for technology business transformation.
The Product Model™ Execute Framework brings together technology and business to drive business value and accelerate your transformation – because even the most promising strategies can be derailed by poor execution. Once you have determined what your strategic vision and goals are, we will work with you to transform your product teams into customer-centric execution machines. Executives are incented to deliver results and with The Product Model™ you will find the processes necessary to provide predictable and consistent outcomes where your teams are focused on providing the highest value to your internal and external customers.

Collecting stakeholder and user feedback to obtain an in-depth understanding of your customer's experience.
Gathering, investigating, vetting, and determining a viable solution that will drive the best outcome.

Creating, formalizing, and socializing a product vision, goals, and resources required to achieve goals.

Utilizing a minimum viable options to ensure strategy and product design fulfills stakeholder and user expectations.

Arranging development teams, delivery methodologies, go-to-marketing objectives and business readiness.

Aligning and preparing the organization for the launch of the product through training, communication, and feedback.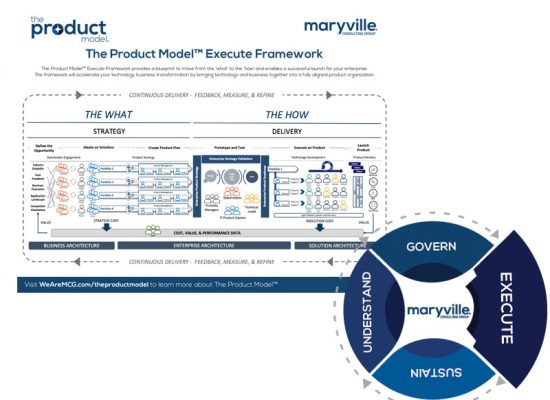 The Product Model™ Execute Framework
The Product Model™ Execute Framework provides a blueprint to move from 'the what' to 'the how' and enables a successful launch for your enterprise. The framework will accelerate your technology business transformation by bringing technology and business together into a fully aligned product organization. Ready to transform into a customer-centric organization? Download The Product Model™ Execute Framework today!
We Are Helping Organizations Transform