A clear path to technology business transformation
Over the last few years there has been a shift in the way we need, want, and use technology both in our lives as consumers and as employees. This evolution is driving dramatic change in the way organizations must envision, create, and optimize the technology used to enable their internal and external customers. The reality is, every business is now a technology business and leaders must navigate a complex and rapidly changing environment to meet the rising demands of their internal and external customers.
Because this transformation can be daunting, we developed The Product Model™, a comprehensive methodology that provides a blueprint of actions a company or team needs to take in order to enable the right transformation. The Product Model™ considers all the goals of a product-centric organization while using customer-centric principles and provides a proven framework that drives the right processes, roles and responsibilities, governance, funding models, measurements and delivery while focusing on the highest business value and cost associated with delivery.
The opportunities we hear
95%
Strategy alignment between the business and technology
94%
Execution model for enabling outcomes for our customers
92%
Insights that drive continuous accountability and improvement
Transforming your enterprise through The Product Model
By utilizing The Product Model and working alongside our team of experienced product management experts, we can walk your organization through the three key steps required to create a customer-centric product management operating model.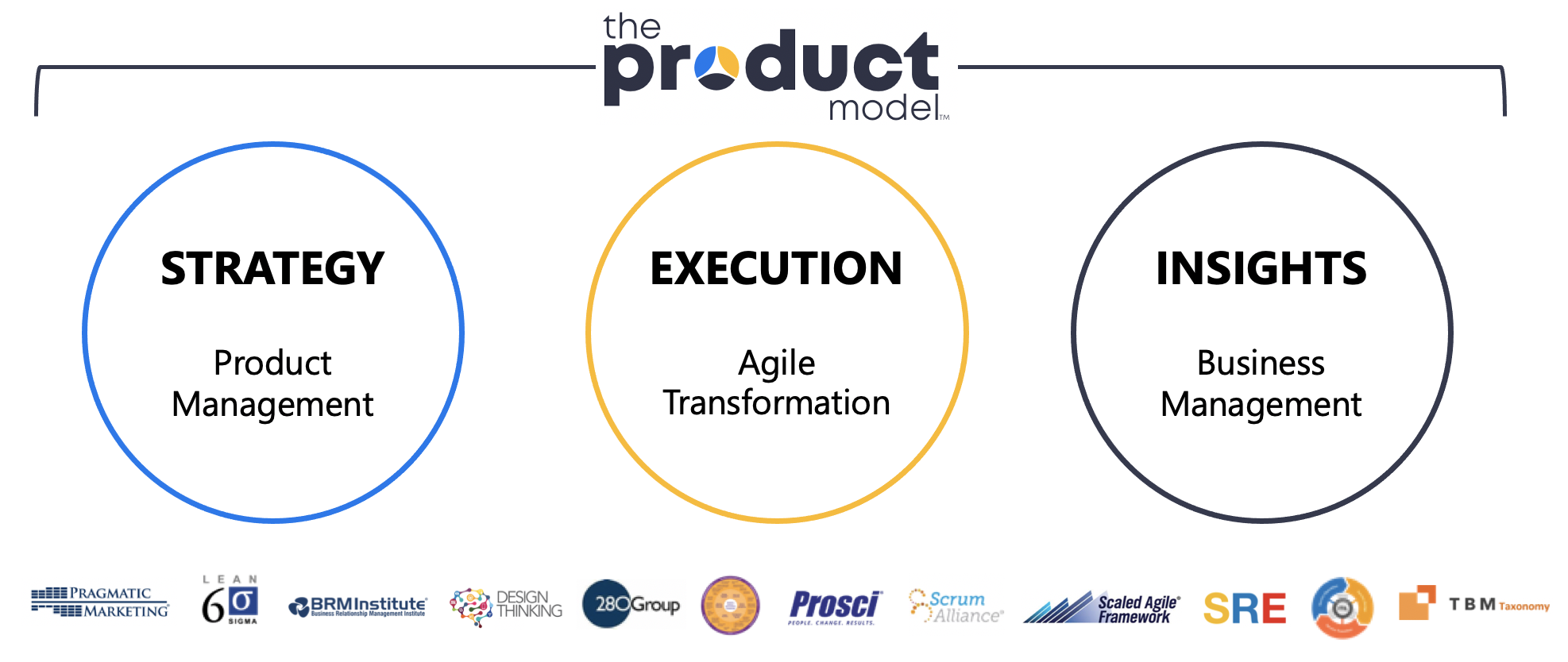 Download the Guide
Top 5 Keys to Technology Business Transformation Success
The word "transformation" has been in the corporate spotlight for many years. Today, business transformations both large and small are being scrutinized to better weigh the benefits with the cost and time to implement. For organizations that want to deliver exceptional customer experiences, drive revenue growth, and create a culture of innovation, transformations are inevitable – however, oftentimes these initiatives get derailed for a variety of reasons. In this guide we have identified the top 5 keys to successful technology business transformations. We also take a deeper dive into The Product Model™ by MCG and discuss how it will provide a blueprint to enable the right transformation for your organization!
We are helping organizations transform