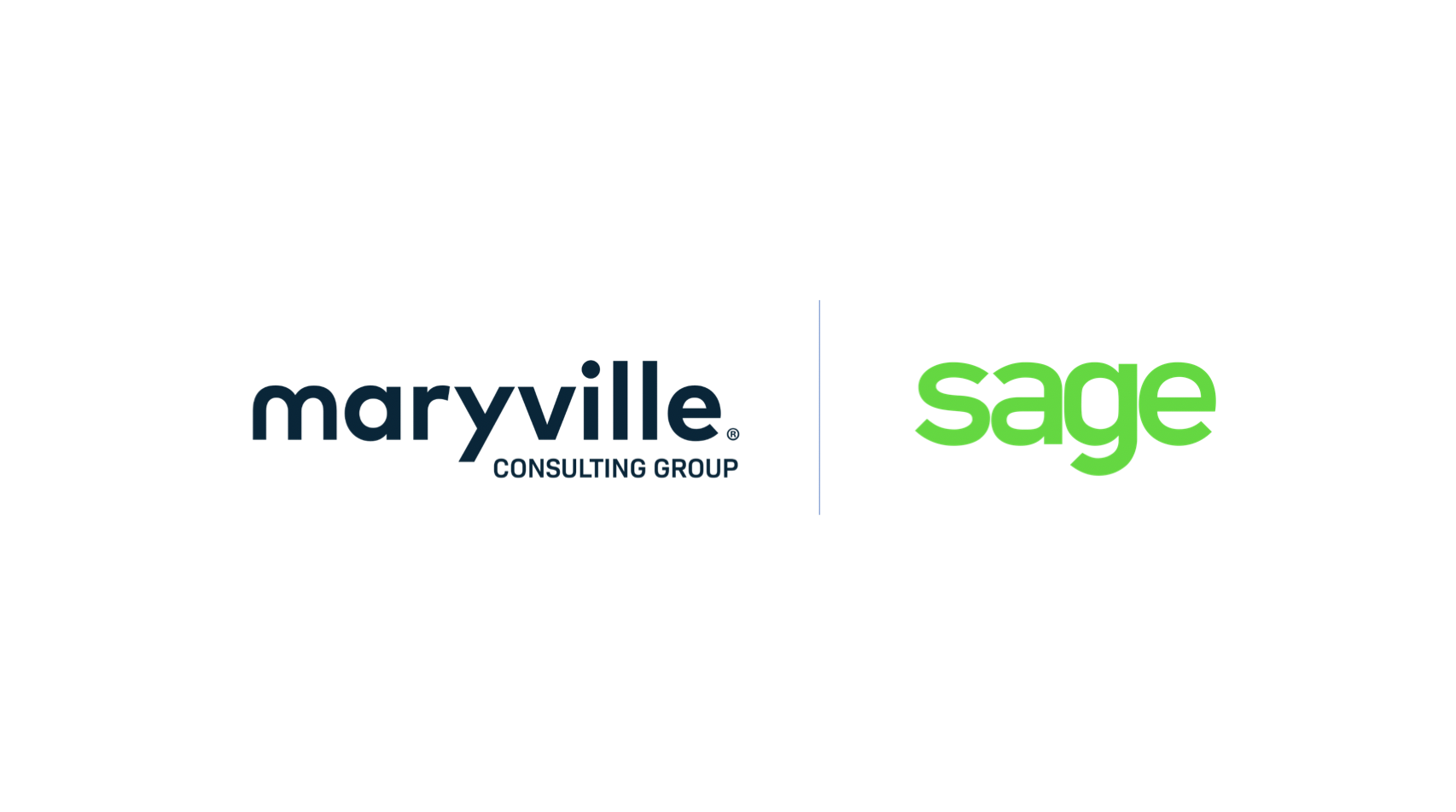 ST, LOUIS, Missouri – August 11, 2020 – Maryville Consulting Group (Maryville), a leading technology consulting firm focused on helping companies transform into technology-enabled businesses today announced it has added Sage Intacct, the customer satisfaction leader in cloud financial management software, to its portfolio. As a Sage Intacct Partner, Maryville will sell, implement, support, and develop enhancements for Sage Intacct's award-winning cloud financial applications.
Sage Intacct will allow Maryville to bring a high caliber of service to the middle market by leveraging the firm's 26-year history of working with Fortune 500 customers.
"I am extremely excited by this partnership and the addition of Sage Intacct to our portfolio of cloud solutions.  Our business process consultants, technical implementation specialists, and CPA's are ready to bring digitalization to the mid-market.  We will put an initial focus on St. Louis Area companies with $50M-$500M in revenue"
Jeff Blomker, Practice Director, Technology Business Management
Sage Intacct delivers incredible value to users by empowering finance teams with deep functionality that automates even complex processes and surfaces the richest financial and operational insights to help companies grow. Sage Intacct also offers an easy path to extend the solution by seamlessly connecting with other best-in-class solutions business rely on, so that the entire organization can stay on the fast track to growth. By focusing on delivering a solution that puts client success first, Sage Intacct has earned the highest customer satisfaction in the industry.
Maryville clients will also benefit from Sage Intacct's reporting and analytics capabilities. Sage Intacct's general ledger uses dimensions to capture the business context of transactions, operational measures, and budgets. As a result, companies can quickly create reports that analyze real-time business performance by business drivers without managing a chart of accounts with hundreds of segments. Sage Intacct's consolidated financial and operational dashboards convey the big picture and can be tailored to the specific needs of each stakeholder.
"Maryville Consulting is another great addition to the Sage Intacct Partner Program," said Taylor Macdonald, SVP of Channels for Sage Intacct. "The Maryville team has significant experience working with successful larger organizations, and that knowledge base will be a great fit for any growing mid-size companies looking to leverage Sage Intacct to get to the next level. We look forward to working together to help these companies on their digital transformation journey."
About Maryville Consulting Group
Maryville Consulting Group (Maryville) is a management consulting and professional services firm built on a proven history of enhancing the value organizations get from their technology investments by applying consistent methodology to handle new disruptors.  Established in 1994, Maryville was born as a Maryville Data Systems originally founded to help organizations integrate new technology and establish IT operating models.  As IT's emphasis shifted from creating data to impacting business decisions Maryville Data Systems changed its name to Maryville Technologies and eventually, in 2018, Maryville Consulting Group to reflect its broader portfolio of capabilities and the commitment to being the best business transformation partner for our clients.
Maryville is based in Saint Louis, Missouri, and is a privately held, family-owned business.  For more information on Maryville Consulting Group please visit our website at www.maryville.com.  Connect with Maryville on LinkedIn.